LOOKING FOR
CUSTOM ALUMINUM CONTAINERS?
CCL Container design effects give premium brands and products a visual and tactile quality that says "best of the best." The latest manufacturing technology combines with CCL's deep experience to offer you the kind of subtle, and sometimes not so subtle effects that result in a package that your customers pick up…and can't put down. Design effects include debossing, soft touch finishes and a wide range of vibrant colors.
Debossing can be used to indent graphics, patterns, typography or logos. In fact, just about anything that can be embossed can also be debossed. Combining the two effects can produce an exceptional result but requires technical skill and experience. Just like the kind you'll find at CCL Container.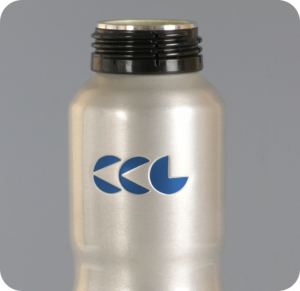 Soft Touch is a thin, cushioned surface that feels comfortable and creates a premium impression when held. This distinctive design effect can be decorated in a wide range of styles and techniques and is especially well suited to beauty and personal care products.