Pharmaceutical
Aluminum Containers
LOOKING FOR
CUSTOM ALUMINUM CONTAINERS?
Pharmaceutical Aluminum Containers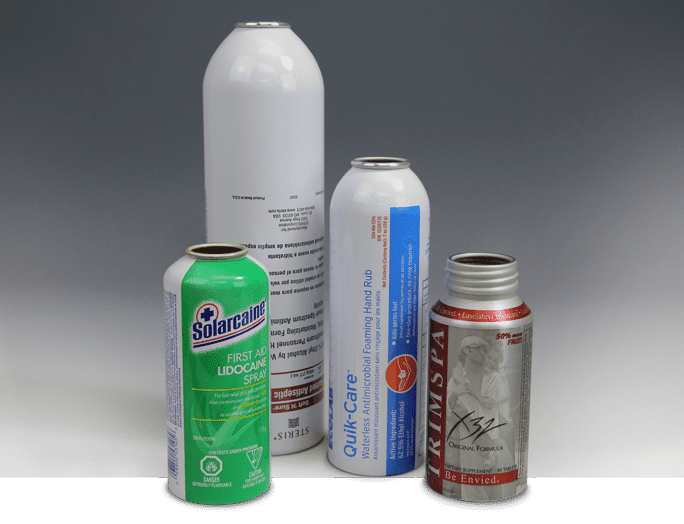 ALUMINUM CONTAINERS FOR THE PHARMACEUTICAL INDUSTRY
There are a number of specialty pharmaceutical applications and many product classes that have adopted CCL Container's aerosol package forms and many new classes continue to be developed. This includes anesthetics, anti-bacterial sprays, antibiotic ointments, pulmonary sprays, wound care, nasal sprays and many others.
For pharmaceutical applications that can benefit from aluminum packaging, CCL Container has solutions that are FDA compliant, formulation compatible, offer long shelf life and are environmentally responsible. Liners are compliant with 21 CFR 175.300, offering stability and FDA approval. CCL's pharmaceutical containers offers three classes of strength, making many propellant and formulary options possible. A wide range of volumetric choices exist that range from 2 ounces to more than 28 ounces.
We are here to help you discover the highest quality yet cost-effective Al packaging product solution for your Pharma application.
Contact Us Below for Specifications, Quote and Free Samples.