UP-MARKET QUALITIES
THAT BUILD BRAND STATUS
Featuring Large Diameter Containers
FOR AUTOMOTIVE, LAWN & GARDEN
UNSURPASSED POSSIBILITIES
FOR SHAPING AND DECORATING
EYE-POPPING APPEAL
AT THE POINT OF SALE


Innovative Packaging That Creates Success for Today's Leading Brands
Aluminum packaging offers unsurpassed barrier properties, keeping food and drink, pharmaceuticals, personal care, and health and beauty products fresh and safe. It guarantees longer shelf life and contributes significantly to the sustainability of packaged products.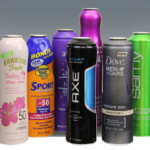 The bright or matte metallic finish of aluminum and its compatibility with all printing technologies combine to provide designers enormous opportunities to create packaging with stunning graphic design, brand identity and shelf presence.
CCL Container, a leading aluminum can and bottle manufacturer, produces custom shaped aluminum beverage bottles and aerosol cans to the highest quality standards in a cost-effective manner to meet every budget.
Note: CCL Container is currently meeting the demands of the Personal Care Market (moisturizers, shave gels, antiperspirants, deodorants, etc..) with cost-effective, stock and custom 45-53 mm aluminum aerosol can solutions. Learn more here >