LOOKING FOR
CUSTOM ALUMINUM CONTAINERS?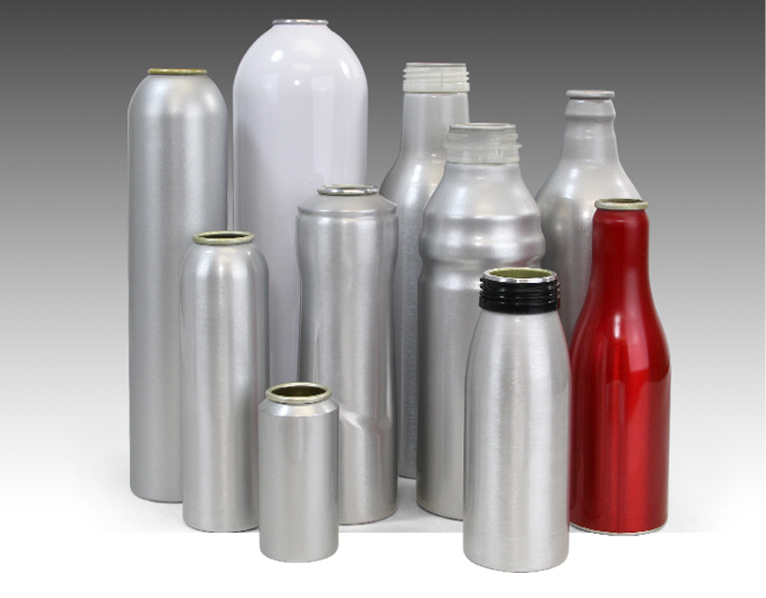 Aluminum packaging offers companies unsurpassed barrier properties, keeping food and drink, pharmaceuticals, personal care, and health and beauty products fresh and safe. It guarantees longer shelf life and contributes significantly to the sustainability of packaged products.
The bright or matte metallic finish of aluminum and its compatibility with all printing technologies combine to provide designers enormous opportunities to create packaging with stunning graphic design, brand identity and shelf presence.
The lightness of aluminum packaging helps to save resources during filling, product transportation, storage and the transportation of scrap at the end of a product's life. In food and drink packaging it saves far more resources than are needed in its production. Aluminum packaging may also be recycled without loss of properties and can be used again and again to form new packaging and other product applications.
At CCL Container, the premier aluminum bottle and aerosol can manufacturer, we help clients take their packaging project from concept to prototype to stunning finished product in the most cost-effective manner. For container quotes and samples, simply use the form on this page or call (724) 981-4420 to speak to a CCL packaging expert!