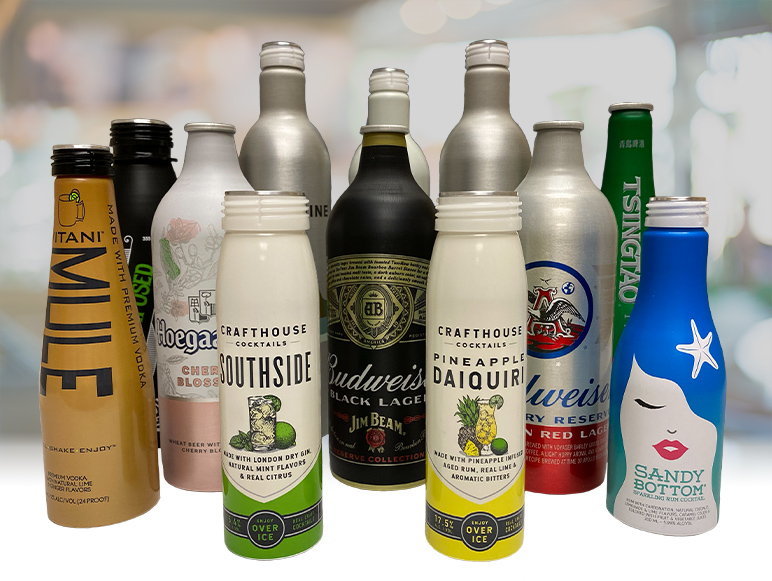 Aluminum Beverage Bottles
CCL Container is the leader in packaging innovation, service and quality, offering a full-range of custom aluminum beverage bottles. Our experience, expertise and responsiveness have established strong, long-lasting client relationships as we've pioneered and introduced a continuous stream of packaging innovations from closures to shaping to decorating.
Aluminum's outstanding chill-retention, re-sealability, recyclability and durability – plus our wide-range of shaping and decorating options including brushed finishes – are just a few of the reasons why beverage marketers consider CCL Container the leading aluminum bottle manufacturer.
THE "COOL FACTOR"
A totally unique packaging option, Aluminum, commands immediate attention at the point-of-sale for specialty water and sports drinks, to energy drinks, pre-mixed cocktails, premium liquors, wines, beers and more.
CCL Container aluminum bottles and bottle cans are the ideal way for new brands to break into established markets and for legacy brands to revitalize their image. They give marketers high-performance container options that builds brands and deliver unique, top-quality appeal.
---