LOOKING FOR
CUSTOM ALUMINUM CONTAINERS?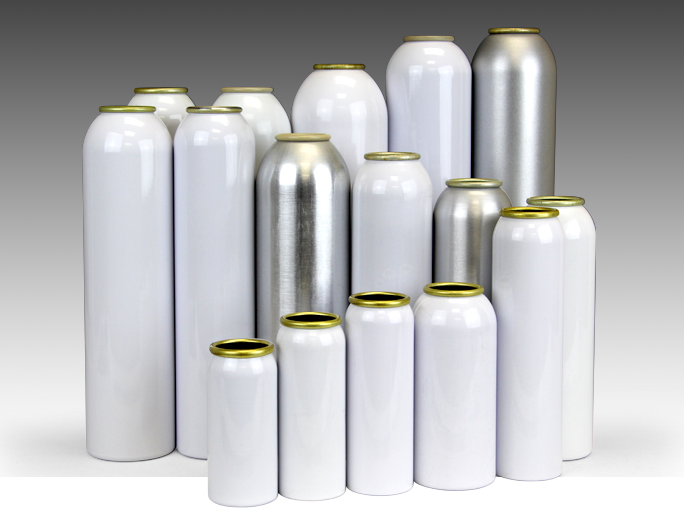 CCL Container is the leading North American Aerosol Can Manufacturer. We specialize in impact-extruded aluminum aerosol cans and offer a wide range of sizes, shapes, styles and neck configurations. Our manufacturing operations use the most advanced processing systems in the industry today. CCL aluminum aerosol can making operations incorporate electronic synchronization technology in all critical phases of production. State-of-the-art manufacturing lines produce finished aerosol containers at rates of over 200 units per minute. Our capabilities include computerized multi-color in-line printing, color control, wall ironing and other critical functions that yield metal aerosol packaging containers and spray cans of superior quality and uniformity. CCL aluminum cans are also infinitely recyclable making them the eco-friendly choice for a wide variety of consumer products.
Advanced in-line lithography offers a full spectrum of colors and dramatic design effects for custom aerosol packaging including aluminum cans and bottles for consumer marketing of your product lines.
We offer a wide range of specialized, eye-catching decorating capabilities for products and markets ranging from food and beverage, household, industrial, automotive, personal care, hair care packaging, and more.
CCL Container's finish and decorating effects include brushed aluminum, halftones, metallic, high-gloss, day-glo, matte and soft touch finishes, in addition to dramatic embossed and textured designs!
AEROSOL CAN SIZES, DIAMETERS AND CAPACITIES
CCL, a leading Aerosol Can Supplier headquartered in the US with global locations, offers an extensive range of custom aluminum aerosol can sizes in diameters from 35mm to 76mm, and heights from 70mm to 265mm. Call or contact us to learn about our cost-effective aluminum packaging solutions for your aerosol product.
CCL aluminum containers can be lined with a variety of coatings that extend product life and preserve the integrity of the contents. This includes canned fruits, vegetables and drinks like soda, juice and beer.
CCL Container, a leading aluminum aerosol can manufacturer in the USA with global locations, offers a variety of internal liners for compatibility with a broad range of aerosol and beverage products. These include Polyamide imid(PAM) liners, Epoxy Phenolic(EP) liners, and liners compatible for beverage. In development are also BPA NI liners and alternatives to PAM. CCL also supplies specialty piston containers for dispensing more viscous materials and Bag on Valve containers with milled curls that are compatible with BOV systems.