ALUMINUM AEROSOL CANS:
FOR MODERN CONSUMERS
WHO WANT IT ALL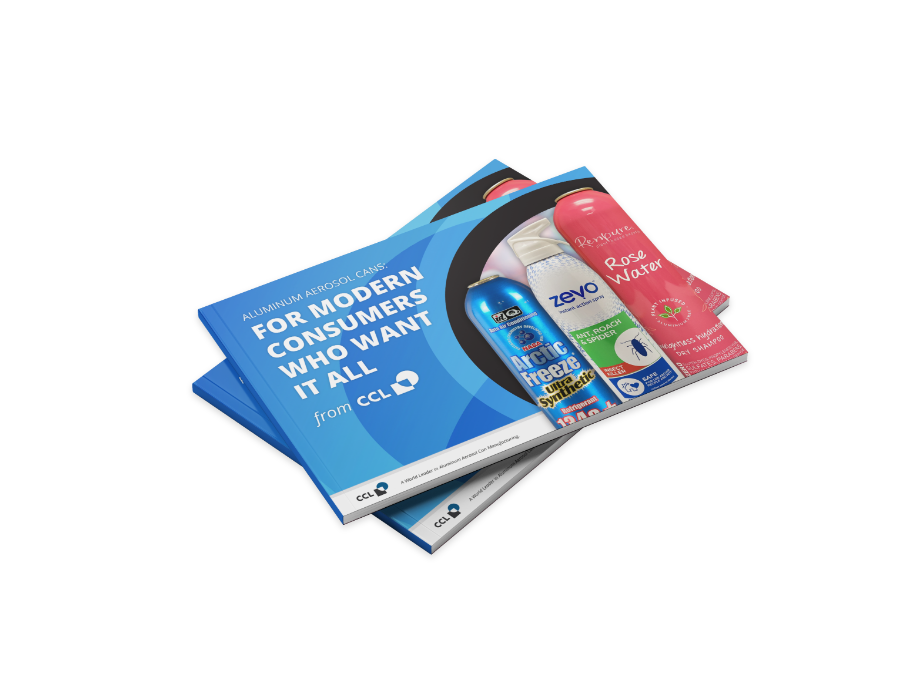 Download the Aluminum
Aerosol Can Ebook
A MODERN SOLUTION FOR THE MODERN CONSUMER
Everything about aluminum aerosol cans is made for today. Virtually unlimited design and color options. Elegant finishes. Lightweight and easy to handle. Supremely recyclable. These attributes help you claim the "premium" position in the heart and mind of the consumer, where you can live rent-free and reap the rewards of long-term customer loyalty.
Download the Ebook below to learn more, or contact a CCL Aerosol Specialist.