Keeping It Clean: CCL's Aluminum Containers Help Hand Sanitizer Brands Expand to Combat the Current Pandemic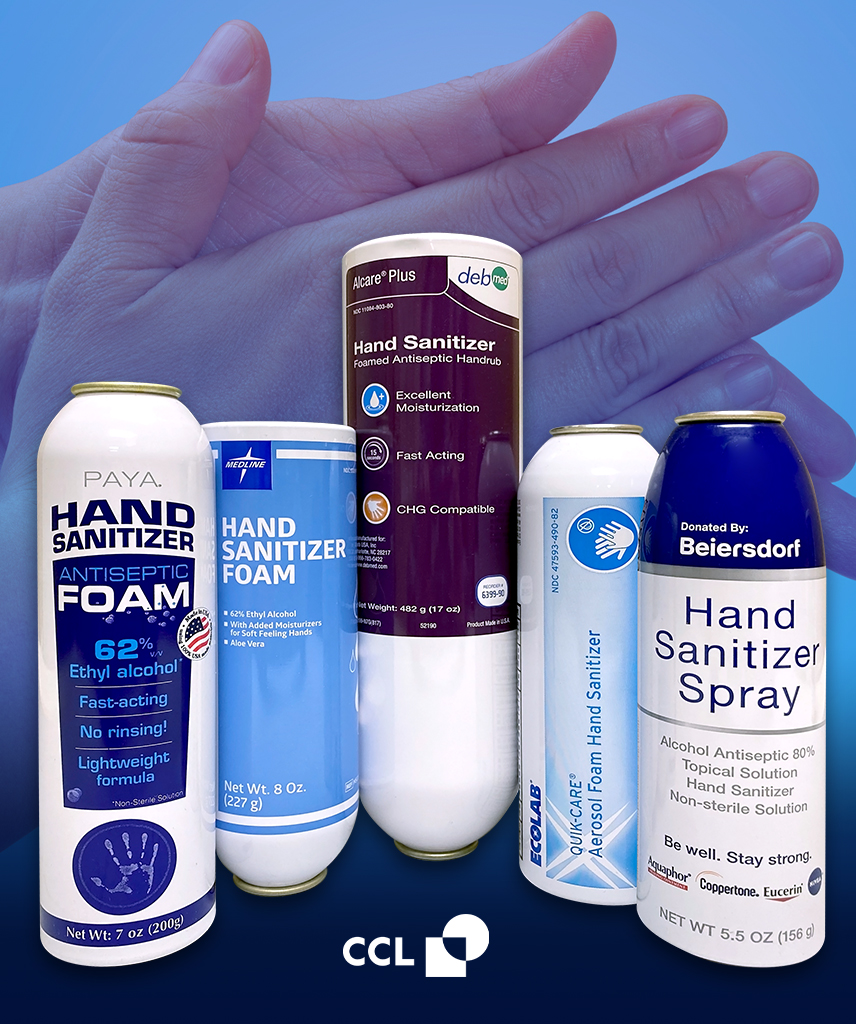 As a result of the COVID-19 pandemic, it should come as no surprise that the hand sanitizer market has skyrocketed. Hand sanitizers and complete sanitization stations can now be found far beyond their traditional use in medical and healthcare locations to more typical, everyday places – from large venues, schools, and houses of worship to small businesses and restaurants. The sales of personal hand sanitizers have also surged as consumers seek solutions well within reach to keep themselves safe.
With so many new products entering this highly commoditized market, hand sanitizer brands are aggressively exploring strategies to differentiate themselves at the point of sale. One solution to this challenge is CCL Container's aluminum aerosol container, which safely houses these anti-bacterial formulas in style, offering distinctive shaping and decorating options.
Available in sizes ranging from 2 to 28 ounces, these containers can be designed to accommodate both spray and foam applications. For foaming formulas, CCL's aerosol systems ensure that products maintain a rich texture, offering a clean and controlled dispense that eliminates waste. In many cases, custom specialty shapes allow the product container to fit into larger, touchless sanitization stations used for hands-free public use. CCL's aerosol package forms are FDA compliant and formulation compatible, providing extended shelf life. Consumers are drawn to the high-end look and feel of aluminum containers, which are also highly recyclable and environmentally responsible. Some brands, including Paya, have leveraged aluminum's lightweight durability to successfully sell – and ship – products in bulk through Amazon and other popular online retailers. These bulk shipping savings also benefit hand sanitizer brands that directly serve the medical industry.
To learn more about how CCL Container partners with hand sanitizer brands and other personal and pharmaceutical products, visit: https://cclcontainer.com/markets-served/pharmaceuticals/
---