Doc Wylder's Alcohol-Infused Lemonades to Debut in Aluminum Beverage Bottles by CCL Container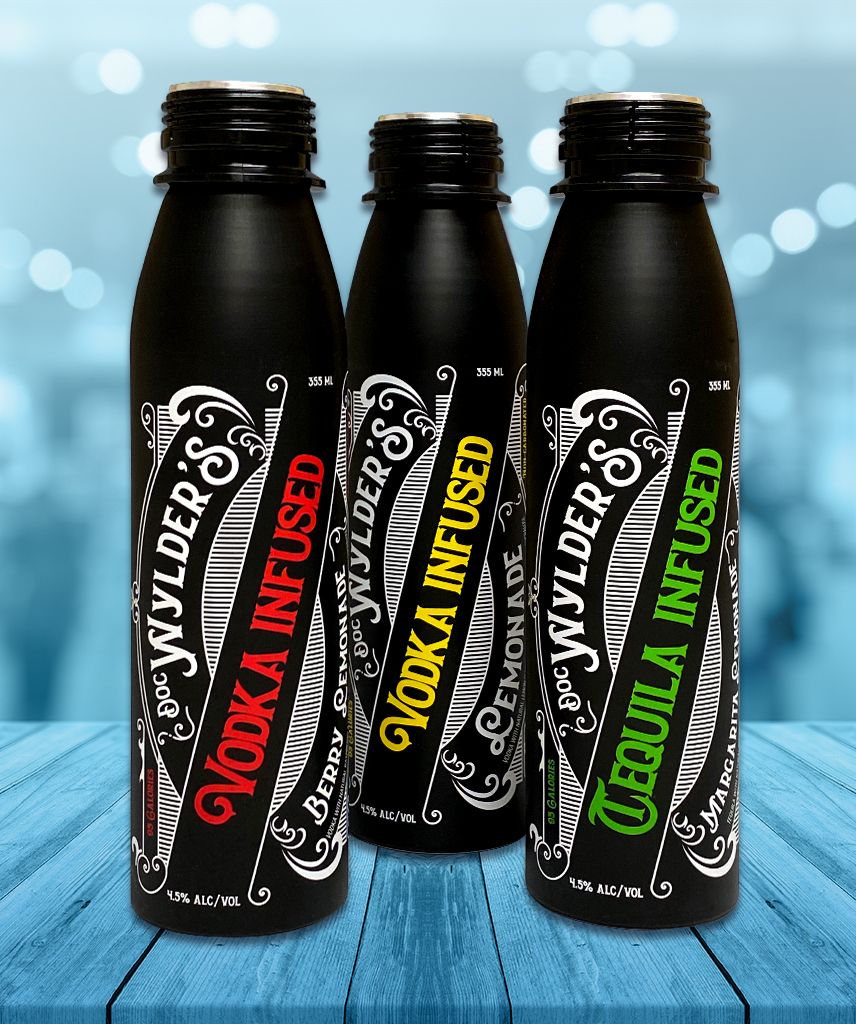 CCL Container produced the aluminum beverage bottles for Doc Wylder's Lemonades, which come in four varieties. All are packaged in 53mm diameter, 205mm high 12-ounce aluminum bottles with a resealable CT38 Outsert TB closure. Each flavor is identified on the package graphics with a vibrant distinguishing color set against a black and white design. A closure of matching color further differentiates the bourbon, vodka, vodka berry, and tequila infused lemonades. International distribution will begin later this year.
Learn more about CCL Container's full-range of capabilities for Recyclable Aluminum Beverage Bottle Manufacturing.
---