Cannabis-based Beverage Seeks to Stand Out with Unique Aluminum Bottle Design by CCL Container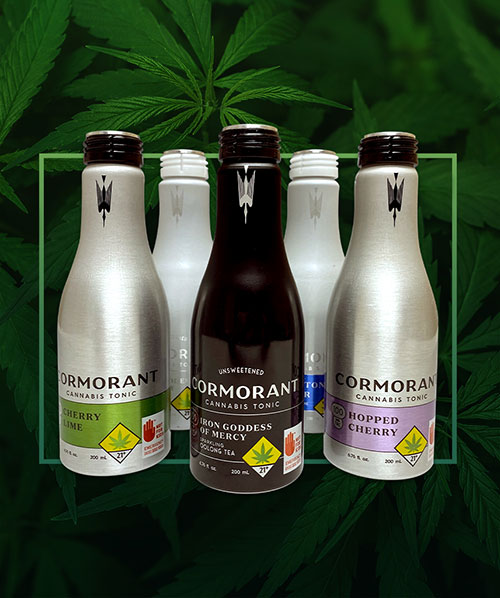 Projected to be one of the fastest-growing sub-segments of this dynamic industry, cannabis-based beverages are expected to grow by 19% over the next several years. Cormorant Brands seeks to stand out in what will likely become a crowded field with a line of cannabis tonics coming to market in uniquely contoured seamless aluminum beverage bottles manufactured by CCL Container. The cannabis drink containers are 53mm in diameter and 155mm high and feature a lug sleeve cap for reseal-ability, plus a gradually tapered shoulder for a highly distinctive and stylized silhouette. Currently available in Blue Tonic and Cherry Lime in 10 or 100 mg THC, additional flavors in the works include: Grapefruit, Cranberry, Bitter Lemon and Ginger Lime.
Learn more about CCL Container's Recyclable Aluminum Beverage Bottle Manufacturing Capabilities.
---